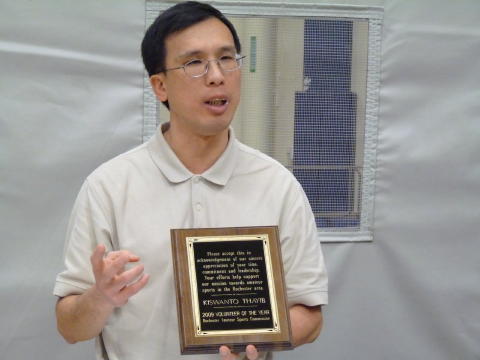 Announced they have named RTTC President Kiswanyo Thayib their Volunteer of the year for 2009.
They presented a plaque that reads. "Please accept this in acknowledgement of our sincere appreciation of your time, commitment and leadership.
Your efforts help support our mission towards amateur sports in the Rochester Area.
Post Bulletin - Jan 5, 2010  "Kiswanto is the president of the Rochester Table Tennis Club. He has always been more than willing to support all table tennis events with his time as well as coordinate his entire club in support efforts when needed.